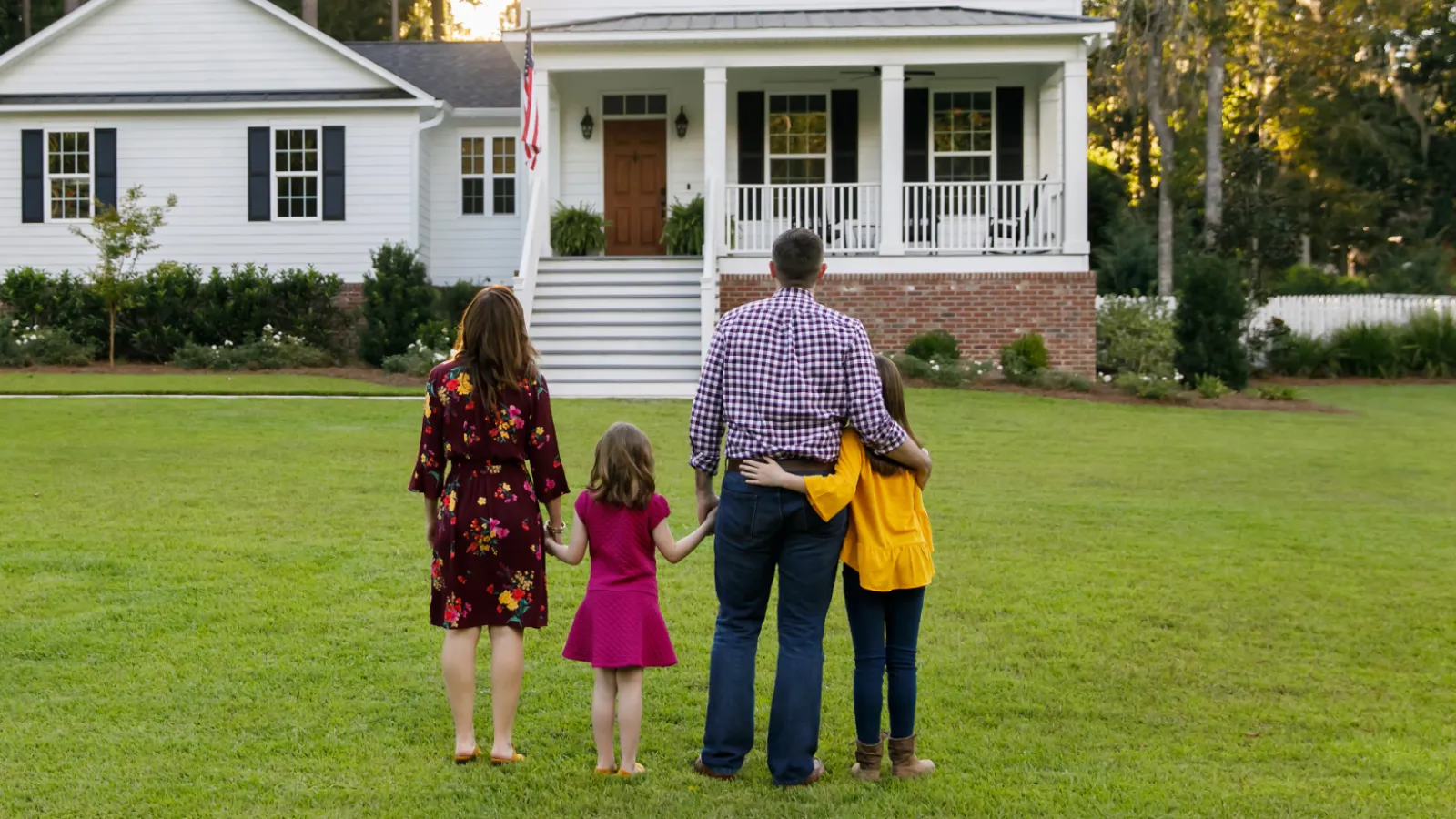 A Few of Our 5 Star Reviews
Free Roof Assessment
Next Day Appointments
Professional Install Team
Call Us 24/7-365
Dedicated Project Manager
Most Jobs Completed in 7 Days
For 6 Months Pay Nothing*
Replaced Roof in Canton, Georgia
We had hail damage on our roof in Canton, Georgia. 1st National Roofing sales were very pleasant to work with, the roof looks great & per our request they sent a crew in early in the morning that worked all day & got everything done in a single day. We are very happy with the work.
- Doris J - Canton, GA
The Guys Did Amazing Work!
These guys were great to work with from start to finish. We had old defective shingles that were uninsurable, and we were trying to sell our home. These guys came in and knocked it out in a day or so. Grade A quality work!
- Scott F - Newnan, GA
Good Job
I hired 1st National Roofing, LLC to redo my shingle roof. The guys were polite and very professional. They stayed in communication with me as to how things were progressing. They did the job quickly and efficiently, and cleaned up everything when the job was done. Their prices were fair. I recommend them.
- Shainal N.
Great Service, Would Recommend
My experience with 1st National Roofing was great & I didn't have any issues with my insurance. They replaced my roof, I had wind damage, I really love the outcome. I've recommended them before and I'd recommend them again.
- Jamie F - Flowery Branch, GA
Great Work, I Highly Recommend!
I am quite pleased with how the work from 1st National Roofing, LLC went! The workers came right on time, and began working right away. They did a good job and the work was done quickly. The workers cleaned up after themselves and left the place looking great. I will definitely use them again if needed, and I highly recommend their service
- David C - Atlanta, GA
Customer Orientated Business
Our roof was leaking and we called 1st National Roofing to replace it. From start to finish, the entire job took about 2-3 days. What I liked most was the customer service. Their representatives were helpful and the workers cleaned up after themselves. I noticed a small issue after the work was complete and they came back out to fix it promptly.
- James S - Roswell, GA
Well-Done
I had 1st National Roofing install some roofing for me and do some repair work on the side of the house. The main reason I didn't give them all 5 stars was because of the clean-up aspect of the work. I have a 5-year old and we run around in the front & backyard. We found a ton of nails and she almost stepped on one and I found one at the bottom of my shoe that thankfully not gone all the way through. I wish they had better clean-up. I know they were in a hurry and there were some guys who did the clean-up but a more detailed inspection is important for families with kids. However this was the first time I used them and I would go back. They helped me deal with the insurance company which a couple of other companies said they didn't like doing. They wanted me to handle it. But with 1st National Roofing, Ali walked me through the whole process of dealing with them. He made sure they were treating me fairly and that I was getting what I needed done. I appreciated his honesty and up-front communication. He communicated very well throughout the whole process and always let me know what was going on and everything that was happening. That made it a good experience.
- Dave P - Roswell, GA
No Issues Yet
This was my first time using 1st National Roofing. It was about a $13,000 job. I haven't had any problems and I have already recommended them
- Janey B. - Atlanta, GA
Very Reliable & Honest Company; I Was Thoroughly Impressed
I think 1st National Roofing was fantastic. First of all, they were pretty easy to deal with. I had a couple issues with the way I wanted things done, in terms of the overhang on the drop edge. Critters get into the attic and the only way to prevent it is to seal the perimeter with a drip edge. The gutters are screwed in- not nailed in- so they strategically cut around it for the drip edge. They took the time and did it right to custom fit them. The rodent inspector I had come behind 1st National Roofing commented on how good of a job they did. It was a huge ordeal and they saved me a ton of secondary money. They weren't a bunch of upcharges or anything ridiculous. They did everything the way they were supposed to do, and there wasn't any deceit in what they did.
- Matthew M. - Cumming, GA
See How Fast & Reliable
A Roofing Company Should Be
A Very Pleasant Experience
The guys over at 1st National Roofing are very helpful. When they got to my place, Joe was able to explain everything that they were planning to do very thoroughly. The explanations were straightforward and they helped me understand the whole process. This made me feel super comfortable because I knew what was trying to happen from the start and it made me feel confident that they were being honest and not trying to take advantage of me. They did a fantastic job in a pretty quick and efficient manner, and they just made this whole experience very pleasant
- Catherine T. - Atlanta, GA
Good Job!
It was my first time using 1st National Roofing. We had some shingles installed, which turned out good. They did a good job, did the cleaning and didn't leave anything – debris, and everything looks good. The salesperson who came in and did the thing was very knowledgeable and helpful.
- Wesley W. - Dacula, GA