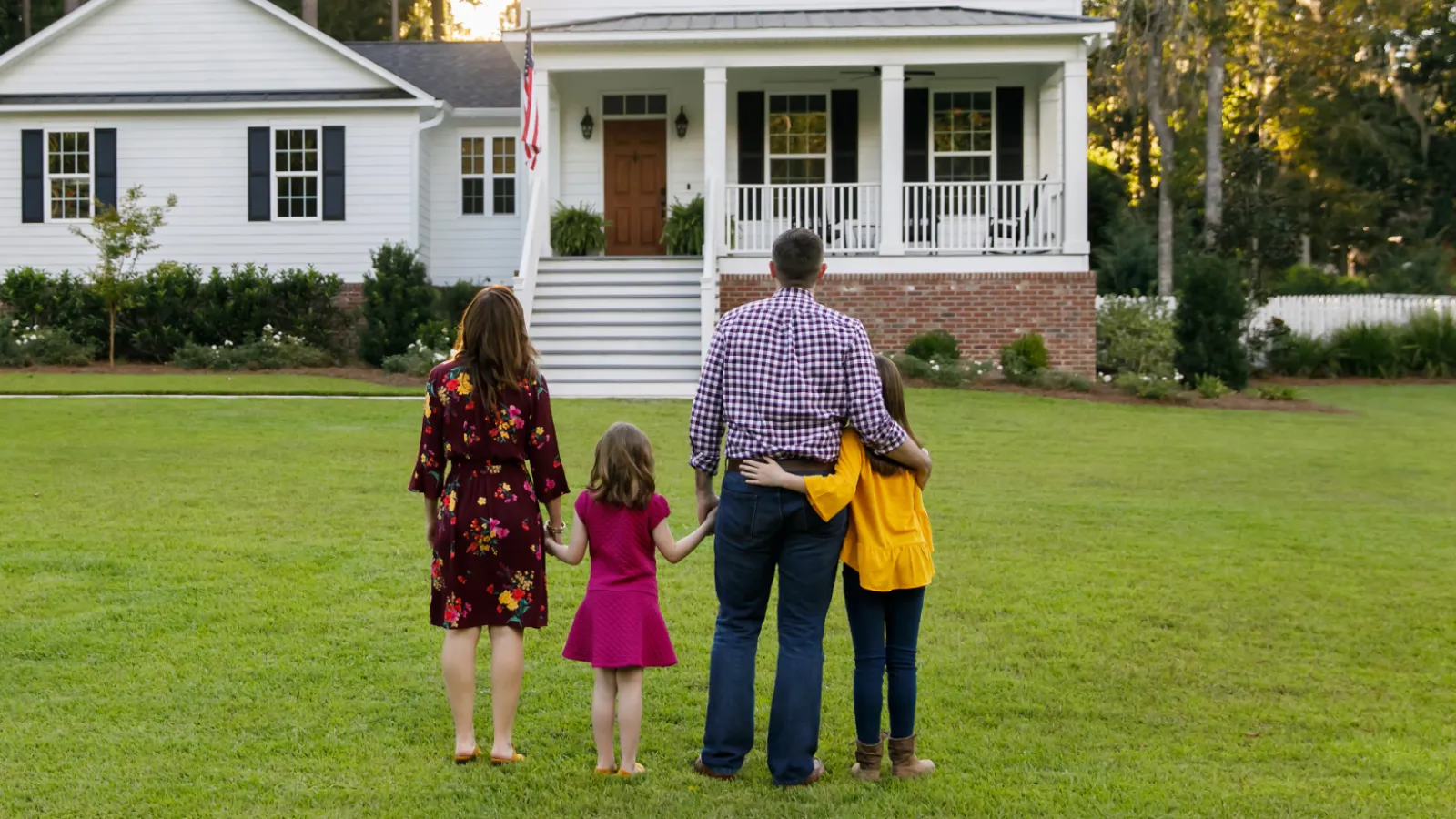 A Few of Our 5 Star Reviews
Free Roof Assessment
Next Day Appointments
Professional Install Team
Call Us 24/7-365
Dedicated Project Manager
Most Jobs Completed in 7 Days
For 6 Months Pay Nothing*
Everything Was Wonderful
1st National Roofing came out and replaced my whole roof. They did a great job. I was really pleased with how fast they got it done, they were in and out in one day. They were also really clean, it looked they weren't even there after they left. My new roof looks great, I really like the update. Nothing negative to say.
- Jeff E. - Atlanta, GA
Good Job In A Quick Manner
I originally found out about 1st National Roofing through one of their sales people. They did a very good job and got everything done in a quick manner. I am happy with the initial service. My insurance covered the cost of the initial call, so I cannot say how competitive their prices are. The only area I'd improve would be their follow-up. They told me they needed to come back and do something to the roof but I haven't heard back from them yet. They were supposed to fix shutters and I'm not sure how competitive re-pricing because of insurance & soliciting.
- Lane N - Newnan, GA
5 Out of 5 Stars!!!
I am so pleased with them and the service we received there! Danny is great; he stayed on top of everything for us and kept us well informed every step of the way. He responded quickly to any questions/concerns and just took great care of us and our needs. Amazing customer attention plus great service – they just did a terrific job for us! In face – I have already recommended them! Great Job!!!
- Roger S - Atlanta, GA
Quick, Easy, Painless Process
1st National Roofing did a great job walking me through the entire steps of the process- the insurance, the banking, the receiving of money and the payment – laid it out in a language I could understand. They told me how it was going to play out and it was all pretty quick and easy – easier than I thought. Ali is the one I dealt with and he's a good guy who is very personable and stayed in touch throughout the process. They had replaced a roof on the house while I was out of town that Saturday. The roofers picked up behind themselves & were very professional.
- Monte J - Cumming, GA
5/5 Stars
Ali and the office staff was always professional & courteous. We were always kept apprised of the status of our order and schedule of the installation. Would definitely recommend 1st National to friends.
- Joyce A - Buford, GA
Wonderful Company; I Highly Recommend Them
1st National Roofing did a great job putting the roof on and went above and beyond. We were trying to get everything completed for closing and they worked with the insurance company to get everything processed quickly. Typically it takes a lot longer. They were communicative and prompt with returning phone calls and I felt they did a tremendous job.
- Renee H - Suwanee, GA
The Best Home Maintenance Service I've Ever Experienced
First of all, 1st National Roofing has great customer service and sales support. Their folks came out here, inspected the roof, and said there was wind damage I didn't know about. They also said the shingles on the roof were defective and discontinued. What resulted from probably about $500-$600 of damage was a completely new roof. So that was a great sales pitch. The work commenced within a couple of weeks of first meeting with them and they were done in a day. About a week later, they came out, inspected the roof and made some caulking changes to the nails. The cleanup was great and they did an excellent Job. The follow-up was terrific and their sales/home office worked with my insurance to make sure everything was taken care of. I have good insurance and they were happy to take care of all that stuff. I am completely satisfied with 1st National Roofing's work & just waiting for the first downpour.
- Bob M. - Newman
Very Satisfied
Appreciated all the help everyone provided with questions, concerns, etc. Thank you, again, Danny for making sure everything got done!
- Paul G. - Dallas, GA
Very Good, Fine Job
I was overall pleased with 1st National Roofing. I especially liked John Holiday; he was my salesperson & very kind. He sent me several notes since I got my roof put on and I appreciate that personal part of him. The only complaint I had was that after they fixed the roof, there were still some nails around the yard. They went around the house and picked a bunch up but I picked up enough to fill up a basket. There were so many that I quit counting at 26. The thing that upset me was some of them had this orange plastic cap. As I walked my dog, she had something in her mouth and it scared me to death. If she swallowed it, it would have probably killed her.
- Jeneida M. - Acworth, GA
See How Fast & Reliable
A Roofing Company Should Be
Highly Recommended, Fast And Reliable Service
Although many other companies offered their service, I definitely made the right decision in hiring 1st National Roofing. They did a wonderful job in replacing my shingle roof with quick responses and always being on time for the job. The guy that helped me (Keith) provided wonderful service with his crew. I would recommend their company to anyone who needs their roof replaced with both speed & quality.
- Hendri H. - Buford, GA
They Did A Great Job!
One of 1st National Roofing's representatives came to our door about a year ago, so we held on to their information & decided to put on a new roof in December. We called and one of their people came out a couple days later to do the estimate. I thought the price was a little high but they had a good reputation so I was willing to pay a little bit more. This was right before Christmas and the man in charge was out of the country until mid January so the job didn't happen until 2 days ago. The installers came out and did the roof in one day. We weren't around for most of the day but they seemed to be very organized, put down as much as they could to protect things and cleaned up well after themselves. I think the roof looks great. 1st National was very professional and did what they said what they were going to do. I have no complaints.
- Carol C - Acworth, GA
Satisfied Customer!
This was my first time working with 1st National and I'm completely satisfied with the results. They replaced my entire roof and all aspects of the job went smoothly and were done in a timely matter. The project manager, John made sure I understood everything, especially the relationship with the insurance company. Morgan, the billing manager was just as good to work with. I will absolutely call them again.
- Paul S - Woodstock, GA